FreshC is a lifestyle app to help people track their food in storge as weel as provide the freshness information to individuals.
Tools:
Photoshop, Illustrator, Sketch, C4D, After Effect
Collaborator: Huan Yang

(3 Days design challenge, Content below is still work in progress in terms of the presentation.)
Problem Discovering & Target Audience
Nowadays, people live in the fast pace of life, and barely have time to clear up the fridge, what is more, the mountain amount of
expired food will be forgotten
in the refrigerator. That is not good for the individual's health condition, even more, that is happening in our life, especially in those
office workers and young adults
. So FreshC is designed for helping people keep dated their food in fridge and shaping a healthy lifrestyle.
Interview Refrigerator and food usage (selected)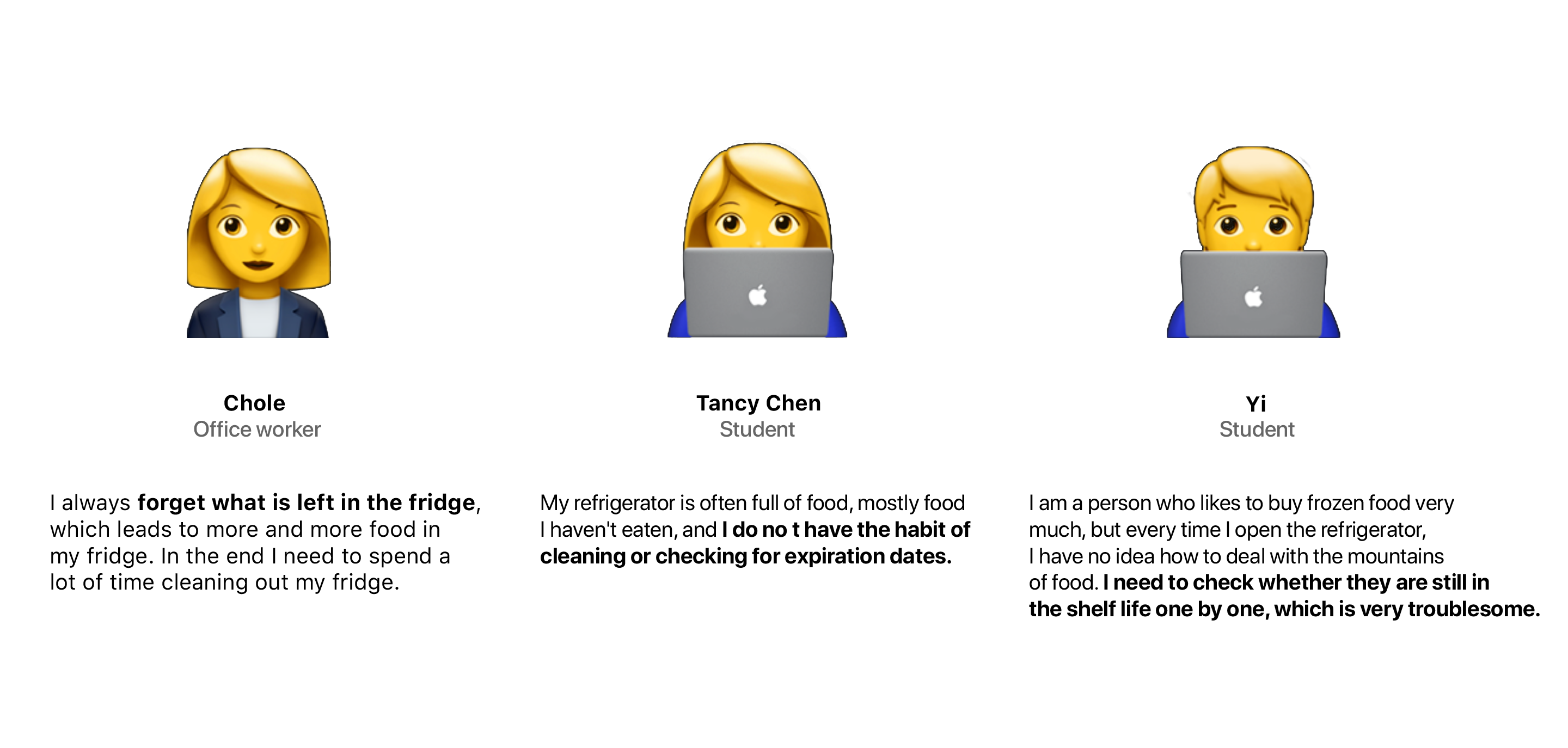 Lo-Fi User Journey
Two main funtion areas, add new food and check old food. User can type in and access infomation of food.


Visual Identity Icon | Typography | Color Palette

On boarding
Add food
Animated instruction