A Trip to Hollow Land
2019
Multi-users Virtual Reality Experience
This project is aimed to create
a collective virtual travel experience
to a demolished hybrid city in the
3D environment.
Time: A month, Nov - Dec 2019
Tools: Unity, Cinema 4D, Oculus Rift
Role: Concept, User experience, Modeling, Programming
Collaborator: Chenshan Gao


Abstract
"How do we showcase the conflict between urban and economic explosion happening around the world and its derivatives?"

Hollowland is a surreal cityscape that draws inspiration from both ancient and modern city planning. It incorporates elements like existing landmarks, everyday objects as well universal travel destinations. It is a exclusion zone of a former industrial site filled human's unfulfilled desires.
Why invite people on a trip to Hollowland?
︎
Break the limitations of the traditional travel method
and create a

new way

that
allows multi-users to travel wherever and whenever in 3D space.
︎ Showcase Hollowland, a
nonexistent surreal city
inspired by the
derivative of China's economic explosion
, th

e Ghost town
at Hangzhou Cit

y, and the
decrepit brutalist architecture
in eastern Europe.
︎
Encourage more people to
join this conversation
about the
urban sprawl
and the
uncontrolled development around the world.
Visual Reference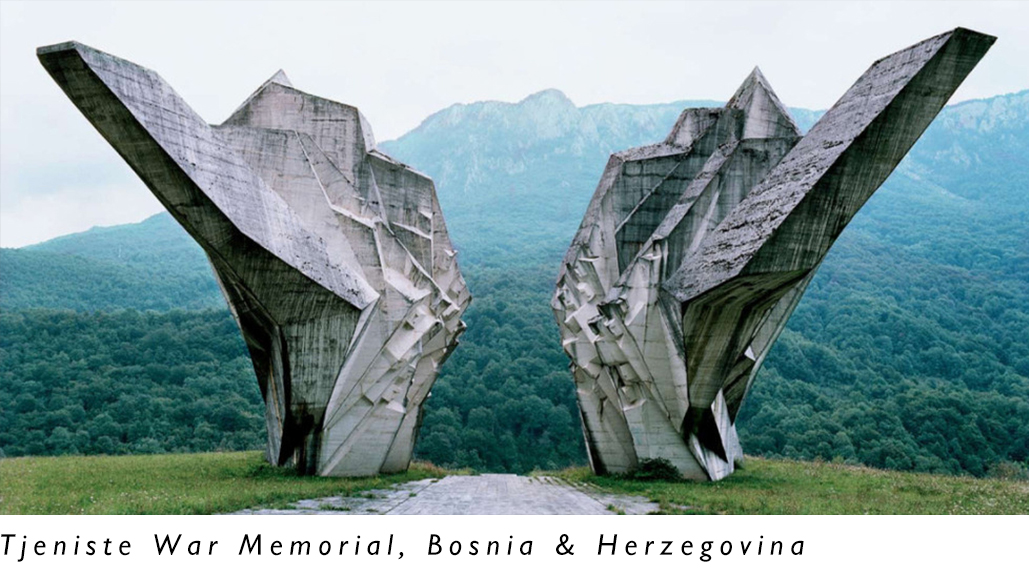 ---
User journey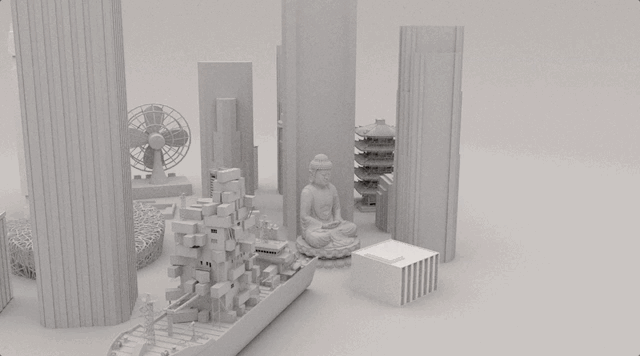 Spacy:
Residents of Hollowland and tour guide. They are hospitable, wear the helmet and glowing blue bracelets. Travelers will be transformed into spacy but wear the glowing yellow bracelets.
Wishing well:
The water comes from this abandoned factory, all the resident are gathering here to pray.
City park:
Hollowland was built with a lot of surreal elements, like Gaint buddha, Fan, Temple, even Starbucks coffee cup.
Interaction
&
Design
This is a collective and immersive experience. Players will enter a physical space that looks like a
travel agency office
. At this step, travel
itinerary tickets will be distributed to the players
.
---
Once players enter the Hollowland, the tour guide, Spacy, will overview the entire trip and
invite players to get on a bus
, which is the traffic tool for the whole trip.
At the same time, players also can
meet the traveling companion
at the bus stop; there will be
spatial sound
here that will give players a sense of space.
Yellow bracelets: Players
Orange bracelets: Spacy Blue bracelets: Residents
The players, spacy, and residents wear three different color bracelets to distinguish the difference between them.
---
At the bus stop, residents' behaviors hint that players can
︎︎︎grab and toss the coin

︎︎︎pray

︎︎︎walking around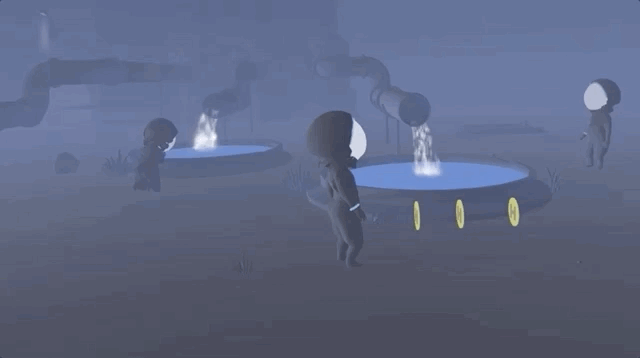 ---
Throughout the trip, players can
take pictures
with the joystick buttons.
There is
limited travel time
(two minutes) at each stop to simulate the actual traveling experience, and when that time is up, spacy will remind everyone to get back on the bus.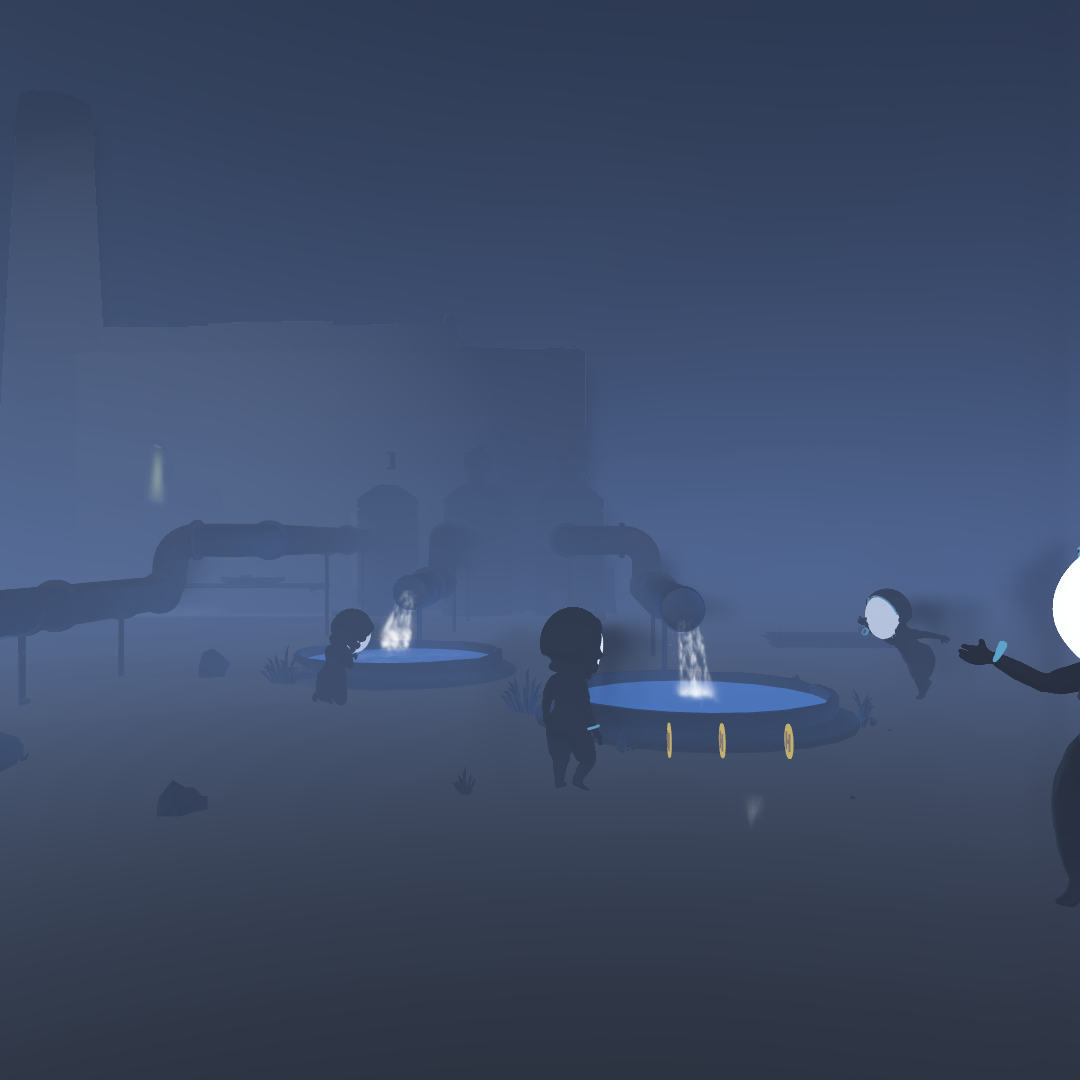 ---
OFF-BOARDING
Players will back to the bus.

Take off their oculus set.

There will be a display screen where people can take a second look the photos they have taken.

Collect feedback from the players.
VR View
This project was exhibited at the Winter show 2019, a two-day exhibition of new media art projects created by the students of ITP and IMA.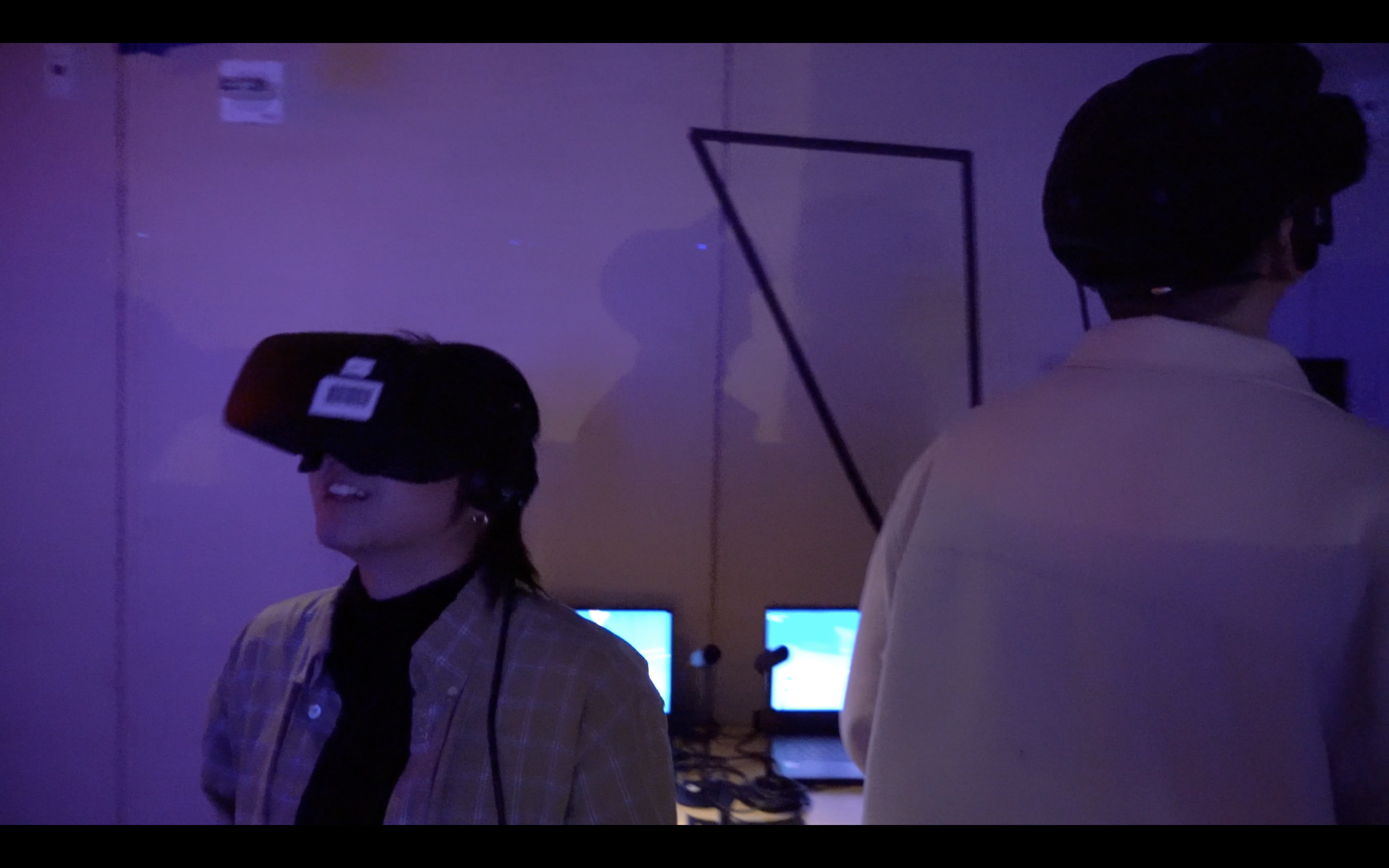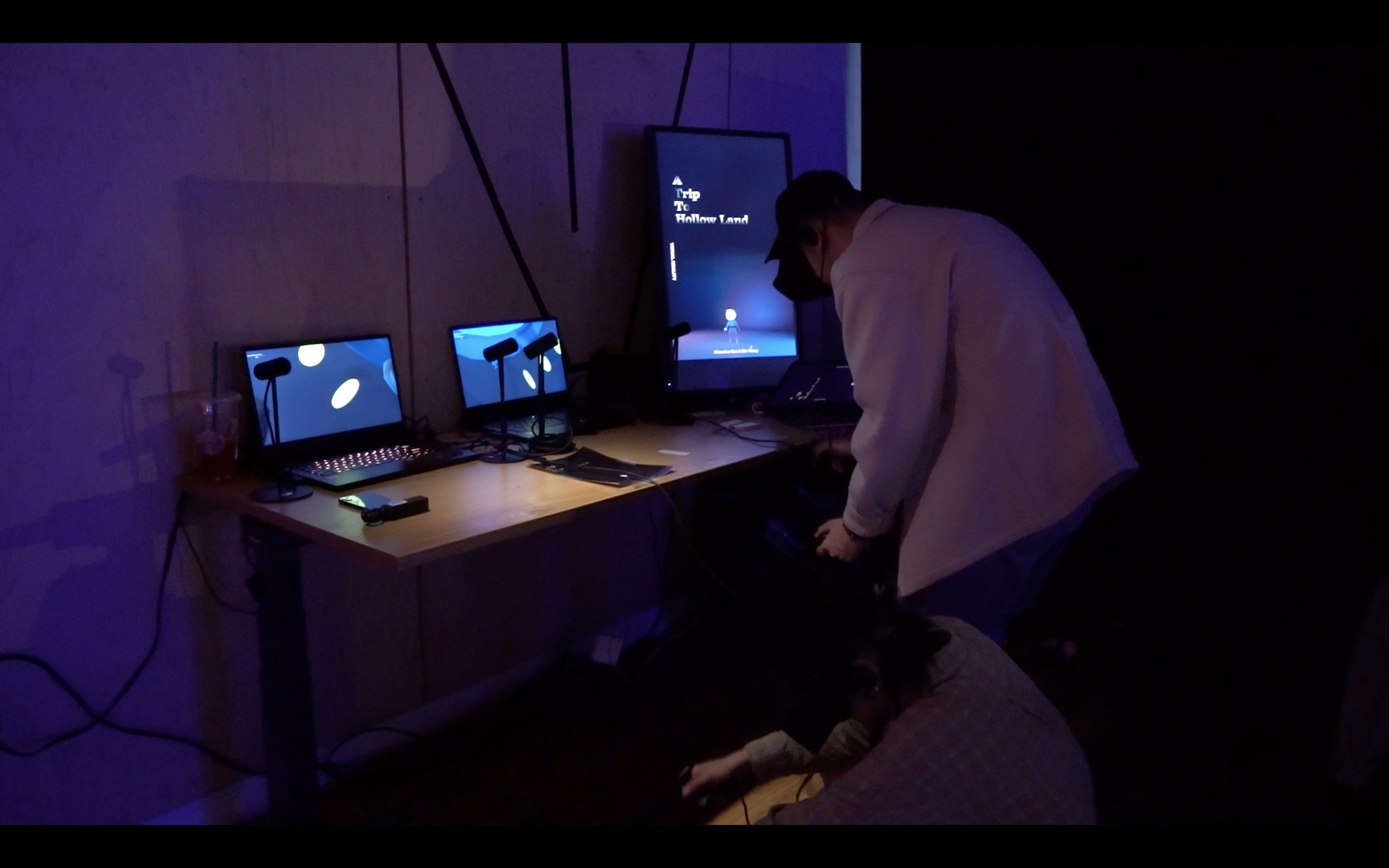 Thanks for making it here.